Beit T'shuvah is a ministry that has existed in different forms since 2004. Initially, it existed as a teaching ministry on a local AM radio station.  We (Annette & Tom) taught the Hebraic Roots of the Christian faith and generally called the church to repentance and to return those roots.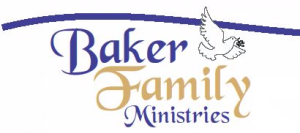 After a season, we transitioned into a ministry that functioned primarily in the areas of healing and deliverance. We changed our name to Baker Family Ministries and moved from a church- based ministry to a "house church."  We continued the Hebraic Roots teaching. 
Our primary calling has been "to stand with Israel."  That calling has taken several forms since 2004. 
Recently, the Spirit of the Lord יהוה ־חורַ directed us to return to our roots as Beit T'shuvah  An Assembly of YHVH (Yahweh). "T'shuvah" is a call to repentance and to return … to the worship of the "LORD, God of the Hebrews," after Exodus 3:18, "… 'The LORD God of the Hebrews has met with us; and now, please, let us go three days' journey into the wilderness, that we may sacrifice to the LORD our God. '"
אלהינו ליהוה ונזבחה במדבר ימים שלשת דרך נלכה־נא ועתה עלינו נקרה העבריים אלהי יהוה
We sense that a new season is upon us …
19 "Behold, I [YHVH] will do a new thing, now it shall spring forth; Shall you not know it? I will even make a road in the wilderness [and] rivers in the desert." [Isaiah 43:19 NKJV]
31 "'Behold, the days are coming', says the LORD,'when I will make a new covenant with the house of Israel and with the house of Judah 32—not according to the covenant that I made with their fathers in the day [that] I took them by the hand to lead them out of the land of Egypt, My covenant which they broke, though I was a husband to them,' says the LORD. 33 'But this [is] the covenant that I will make with the house of Israel after those days,' says the LORD: 'I will put My law in their minds, and write it on their hearts; and I will be their God, and they shall be My people.'" [Jeremiah 31:31-33 NKJV]
חדשה ברית יהודה ואת־בית ישראל את־בית וכרתי נאם־יהוה באים ימים הנה
ישראל את־בית אכרת אשר הברית זאת כי
We believe that God is sovereignly moving to restore Israel.
6 "Therefore, when they had come together, they asked Him, saying, 'Lord, will You at this time restore the kingdom to Israel?' 7 And He said to them, 'It is not for you to know times or seasons which the Father has put in His own authority.'" [Acts 1:6-7 NKJV]
We believe that God sovereignly began that restoration on June 6, 1967 or 6/7/67 with the Six Day War.  It has now been 50 years since that "Jubilee." 24 "And they will fall by the edge of the sword, and be led away captive into all nations. And Jerusalem will be trampled by Gentiles until the times of the Gentiles are fulfilled." [Luke 21:24 NKJV]
We believe the "times of the Gentiles are fulfilled."
We are moving forward to Israel's presence in the land for seventy (70) years. That fulfillment will come between 29 November 2017 and 14 May 2018.  Are you ready?
We desire to be found waiting on YHVH (Yahweh) יהוה.
9 Therefore God also has highly exalted Him and given Him the name which is above every name, 10 that at the name of Jesus every knee should bow, of those in heaven, and of those on earth, and of those under the earth, 11 and [that] every tongue should confess that Jesus Christ [is] Lord, to the glory of God the Father. [Philippians 2:9-11 NKJV]
2:11 καὶ πᾶσα γλῶσσα ἐξομολογήσηται ὅτι κύριος Ἰησοῦς Χριστὸς εἰςδόξαν θεοῦ πατρός
This is the Paul's clearest statement that Jesus … Ἰησοῦς … is YHVH (Yahweh) in a human form as a savior … as Jesus in Hebrew is Yehoshua or Yeshua … both translate as YHVH (Yahweh) saves or is salvation … יהושע … ישוע … κύριος … is the Greek word that translates the name of God as YHVH (Yahweh) יהוה.
Paul has taught his Philippian audience that Jesus is YHVH, incarnate as a human savior. 
We'd call that a "new thing." 
No one likes the "new" wine preferring the old … we're opting for waiting on the "new," again.